As early as 1801 Anderson County had Methodist Circuit riders who preached in camp meetings, log cabins, and public places. By 1831 the Church was known as the Methodist Episcopal Church. At the General Conference of 1844 the Methodist Episcopal Church officially split into two groups over the issue of slavery. The first Methodist Episcopal church was built in Clinton in 1850. By 1883 the Clinton congregation split into two branches. The Methodist Episcopal congregation built a new church that is now St. Mark, and the Methodist Episcopal Church, South is now Memorial. In 1890 a third Methodist Episcopal Church was built in Clinton and it is known today as Asbury United Methodist Church.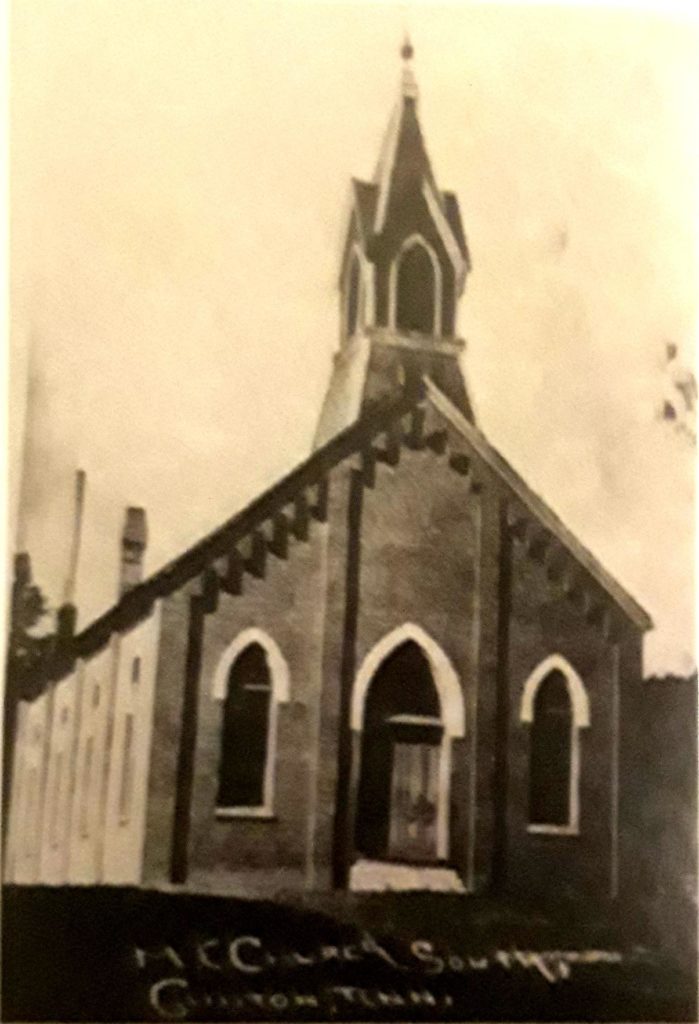 Our first church building was built in 1850 on the corner of Church and Cullom Streets and was used until 1887. It was called the Methodist Episcopal Church, South.
 The second building was built in 1887 at our present location and was named Young Memorial honoring a benefactor, D.K. Young. It was torn down in 1927.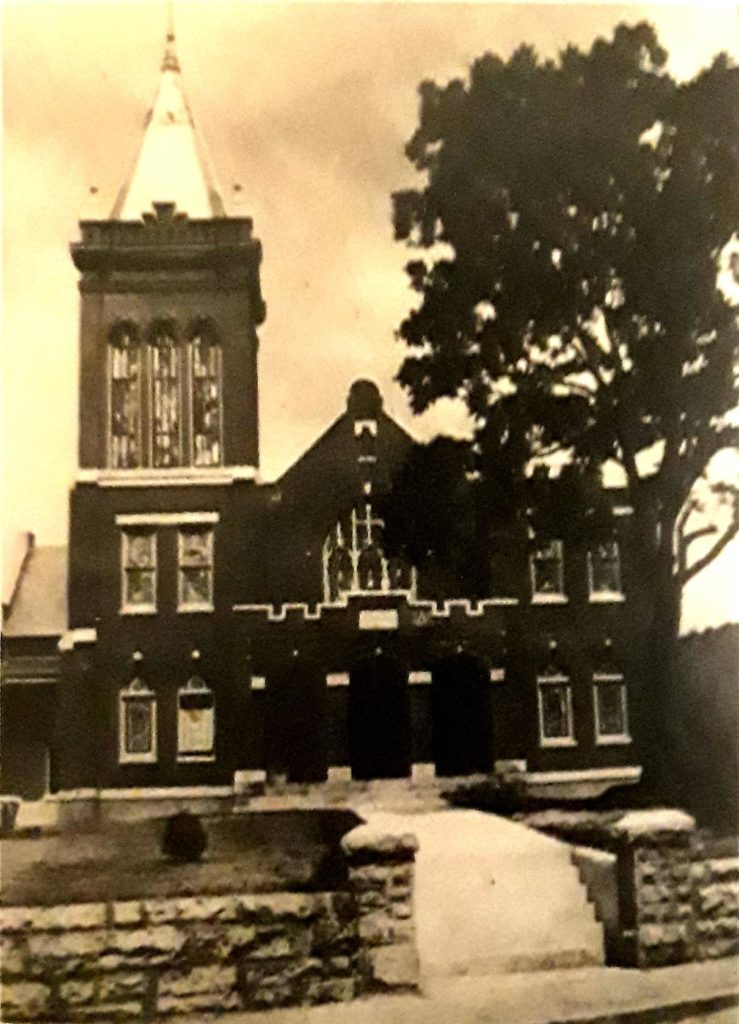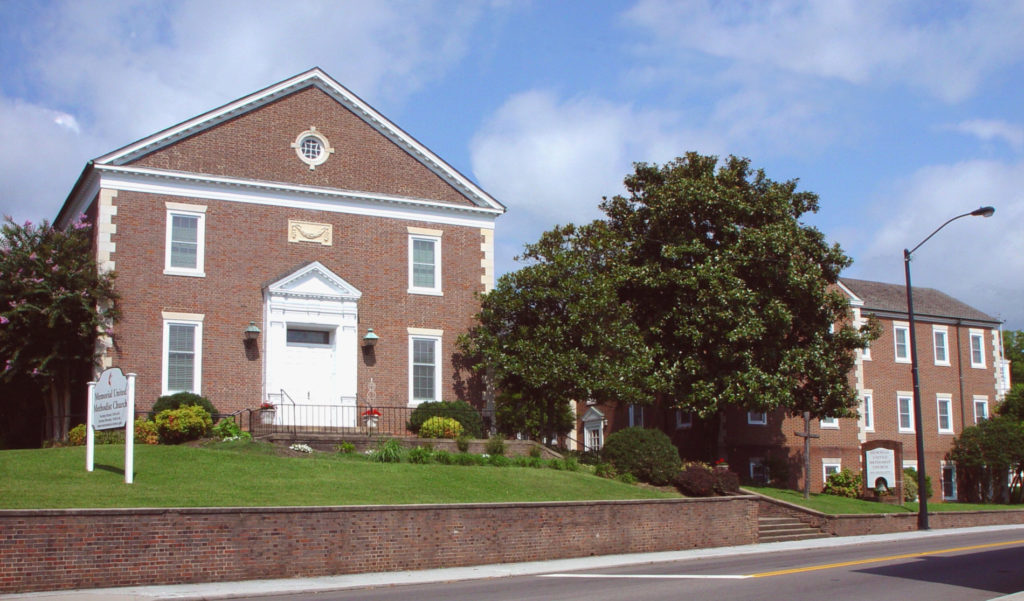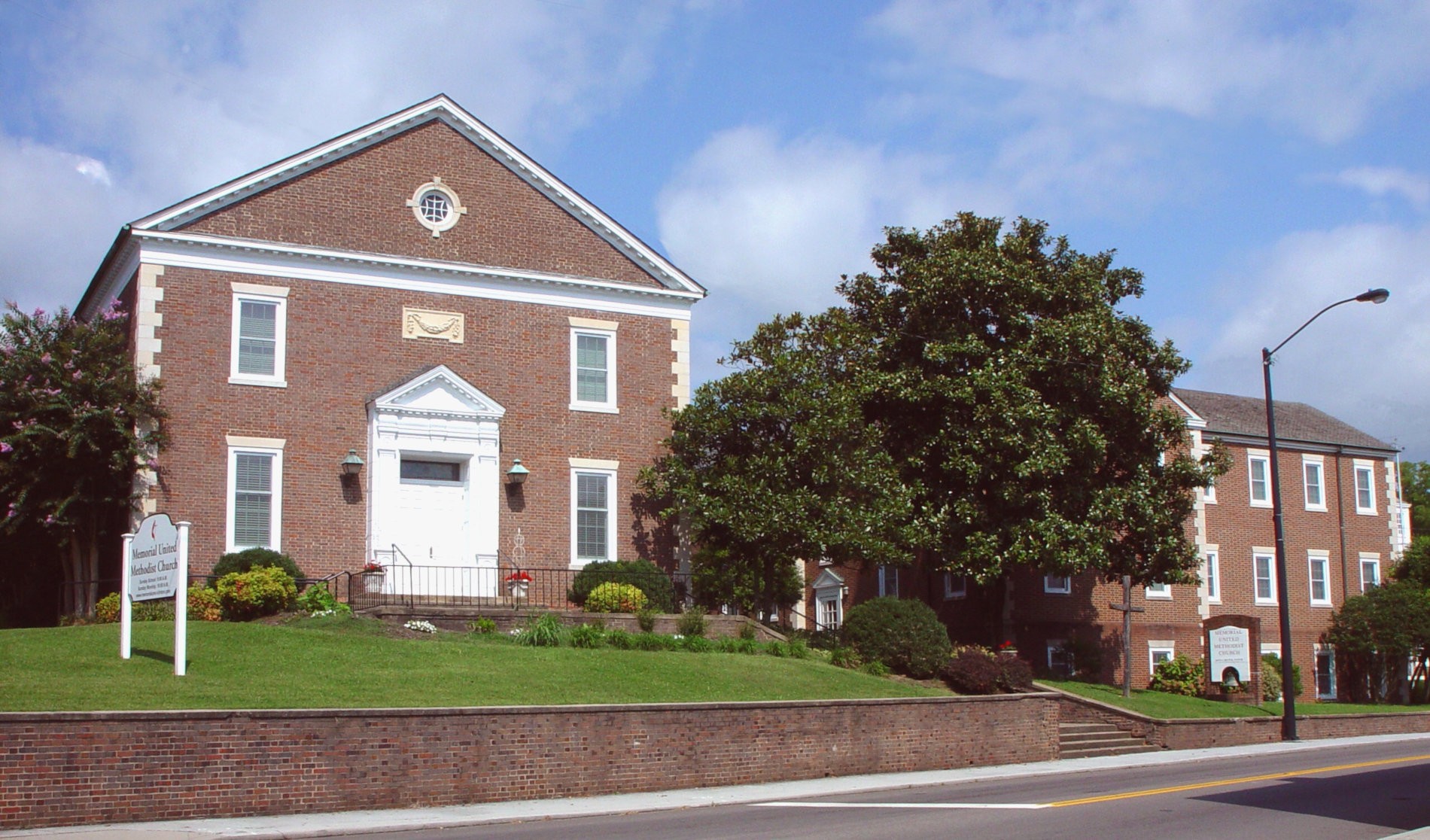 Our present church was built in 1929. The educational wing was added in 1961 and the Memorial Chapel in 1963. Our name was shortened to Memorial Methodist.
   In 1968 the global Methodist Church joined with the Evangelical United Brethren Church and become the United Methodist Church. We then became the Memorial United Methodist Church.